My brain is exploding.
Watch this video
. Then let's discuss.
Chris Hayes was my hero last night when he did this interview. I can't even begin to talk about the actual details and content within
the Republican's so-called Bill
regarding repealing and replacing the Affordable Care Act. I'm far too caught up in the massive hypocrisy surrounding it.
Let's go back in time to when the ACA was in the process of being created in 2009.
This article from The Washington Post
gives a really good history of that time, including links, etc. But
the bottom line
is that Democrats worked on a new health care bill from early 2009 until it was passed through Congress and signed by President Obama on March 23, 2010. During that time
it was debated, studied by committees, put through hearings
,
people died and new elections were held and the vote had to be held again
, etc, etc. It was a mess of a time, if you recall. And it dragged on for ages.
Through it, Republicans were in an uproar that the bill was being forced on them and lacked discussion within Congress and with citizens. The line at the time was that the Bill was being
rammed down their throats
. (
Read this article
for a long list of sources which quote the Republican side using this particular phrasing.) They didn't agree with any of it and did everything they could to stop the process.
Now Republicans have their big chance to make their own health care bill, something they've been dying to do for years. One would think after all these years of wanting to do this, they'd have some good ideas, done some studies, lined up some hearings and assessments ready to make the big improvements they have been talking about.
But so far, the talking points are not particularly compelling. In fact, mostly, their main point is that Obamacare is in a
death spiral
and
imploding
and we need something new. Even on the
new website
about their bill, the FIRST statement on the page is
"Obamacare is hurting more people than it is helping, forcing Americans to buy insurance they don't like, don't need, and cannot afford."
It's not promoting or explaining what the new law will do, it's simply spreading more lies about what we currently have.
In the past
couple of days,
in lieu of any actual debate or discussion, (
in the above video,
Chris Hayes asks a Congressman from NJ
FOUR
times how many hearings Congress has held on this new version of a health care Bill, and he refused to answer the question each time) they've had a few marathon sessions in committee and held midnight votes to push the new bill through the
Energy and Commerce committee
, and the
Ways and Means committee
in record time.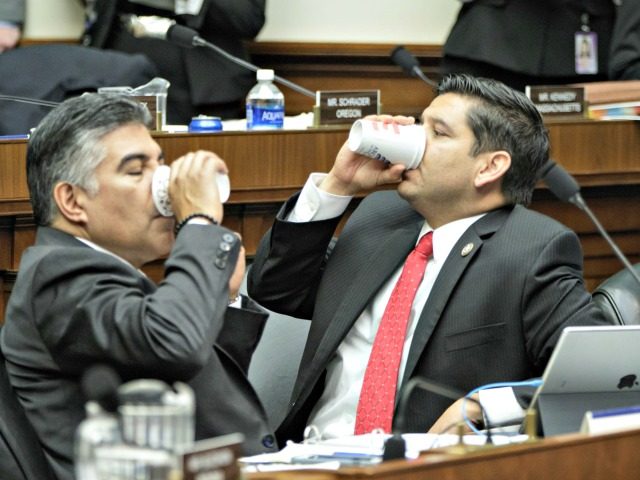 BTW, Tom Reed voted yes on the Bill. He is quoted in the
Olean Times Herald
saying,
"I stand for repeal of the Affordable Care Act," Reed reminded reporters during a telephone press conference Tuesday afternoon. "Obamacare is in a death spiral," he said."
And now, the
Bill is set to go to the Budget committee
the middle of next week. Then could be on the House floor the following week. Then move to the Senate, and to Mr. Trump.
As I said above, I'm emotionally unable to dive into the details of this all yet, and it's hard to make out what actual positive substance there even is to the thing, but I keep coming back to the thought that if the Republicans thought a Bill they negotiated for more than a year was being rammed down their throats, how could a Bill effectively be debated and considered and voted on in less than three weeks?
But apparently that's plenty of time to produce a good Bill (some call it the
World's Greatest HeathCare Plan 2017
). Mr. Lance in the video above agrees. Despite the fact that about a minute earlier he said that the many-months-debated ACA was rammed down his throat.
It is the heart of hypocrisy. And the Republicans are a HUGE, extraordinary, the best ever example of that.
Thanks,
Chris Hayes
, for this awesome reporting.
~~~~~
This article from VOX
also shows the astounding hypocrisy we are seeing here.
And
this article from CNN
gives another clear timeline of the early days of ObamaCare.
This article from Media Matters
is extremely detailed on all things Obamacare from that time period.